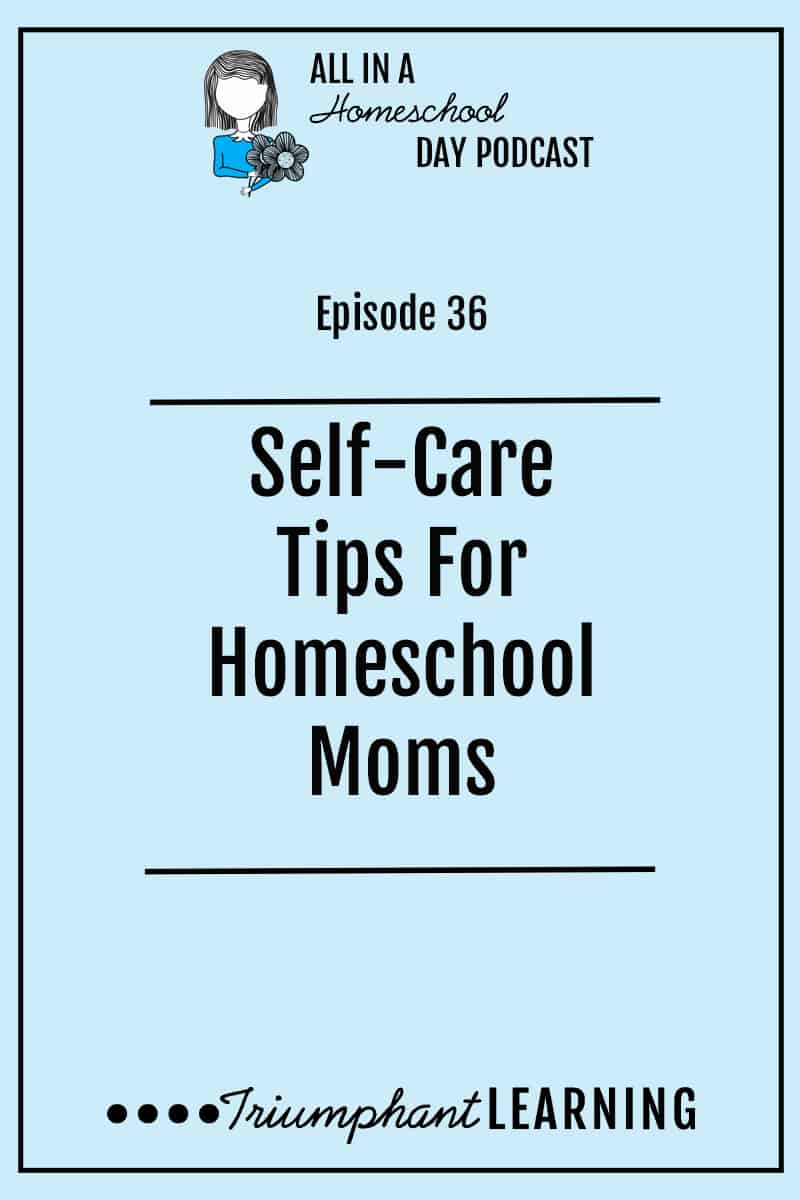 I'm sure you've heard it before: Take care of yourself before taking care of others. It really is important for us to put our self-care as a priority in our lives and it is not selfish to focus on your needs. When you take care of yourself, you will have more energy and a better mood to take care of your family. In this episode, we will explore practical suggestions for four areas homeschool moms often struggle with to take care of themselves: sleep, exercise, healthy eating, and finding joy.
What we talked about
Motherhood is draining. Regardless of how you spin it, caring for children is tiring!
Practical suggestions for getting enough sleep. Including my secret trick for going back to sleep when my husband gets up earlier than I do. Yes, you will probably laugh at it.
Practical suggestions for fitting exercise into your day. And how starting slowly is best!
Practical suggestions for eating healthy. And why we need to not allow the pursuit of self-care to become a stressor.
Practical suggestions of how to fit in what brings you joy. And you could implement a Mother's Day Out program with the help of your friends regardless of the age of your children.
Links mentioned in the podcast:
How to listen to the podcast
Podcasts are radio shows that you can listen to at your convenience. You don't have to have an iPod or smartphone to listen.
Listen right here on the blog. Click on an image below to go to that episode and click the play button in the post. You can also see the show notes for that episode.
Listen on your smartphone, iPad or iPod Touch. Subscribe via iTunes, Stitcher, or Google Play.
How you can support the podcast
You can support the podcast and help spread the word about the podcast in several ways.
1. Subscribe & Leave a Review
Subscribe via iTunes, Stitcher, or Google Play.
And don't forget to leave a rating and review, which helps more people find the show. iTunes bases their search results on positive ratings, so it really is a blessing. Thanks for your help! (Need help leaving a review? These instructions should help.)
2. Share
Share the podcast with your friends! Word of mouth is the number one way people learn about the show. Text a friend or share your favorite episode on Facebook or Instagram. It's the best compliment ever when you do. Thanks!
3. Shop
Shop the Triumphant Learning store. You will find resources to help you disciple and train your children, implement a Charlotte Mason education, continue your learning as a teacher/facilitator, and make learning fun.
Shop on Amazon with this affiliate link, and I'll receive a small commission, at no extra cost to you.